2023
IN THE MOMENT
Introducing In The Moment - By Charcoal



Embrace winter with classic suiting pieces and ever-lasting woollen textures. In The Moment encompasses elevated knitwear and introduces enduring PU leather notes. 
The collection plays homage to a neutral colour palette with a strong focus on earthy hues, all cohesively considered. Endure the everyday with a winter wardrobe full of texture.Discover the collection that is, In The Moment.
Nico Maxi Dress (Black)
$43.00
Astylar Vest Top (Black)
$40.00
Enfilade Pants (Grey)
$43.00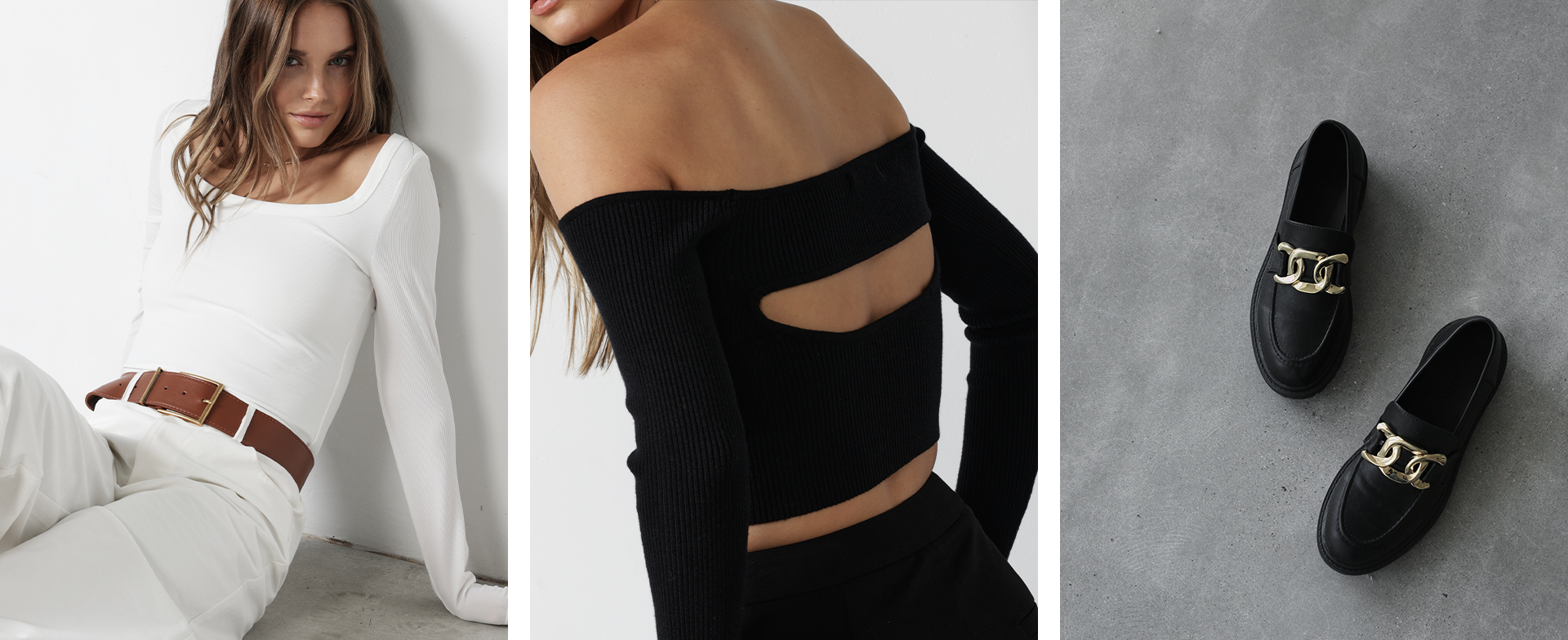 Candice Long Sleeve Top (White)
$21.00
Brax Loafers (Black) - By Billini
$72.00
Cammy Long Sleeve Top (Black)
$21.00
Zara Scarf (Concrete Grey)
$21.00
Carla Pants (Black)
$35.00
Wilana Trench Coat (Cream)
$64.00
Astylar Maxi Skirt (Grey)
$50.00
Astylar Maxi Skirt (Black)
$50.00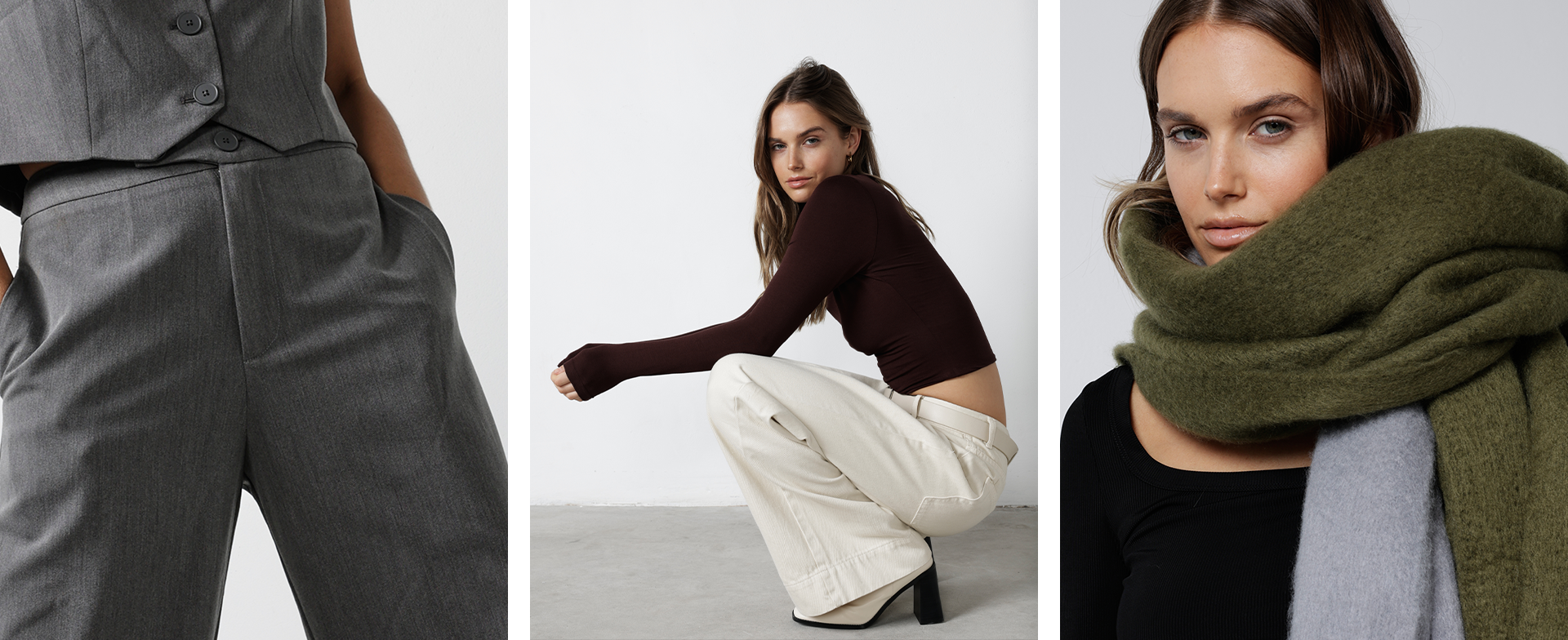 Nighthawk Jersey Long Sleeve Top (Cocoa)
$21.00
Enfilade Pants (Grey)
$43.00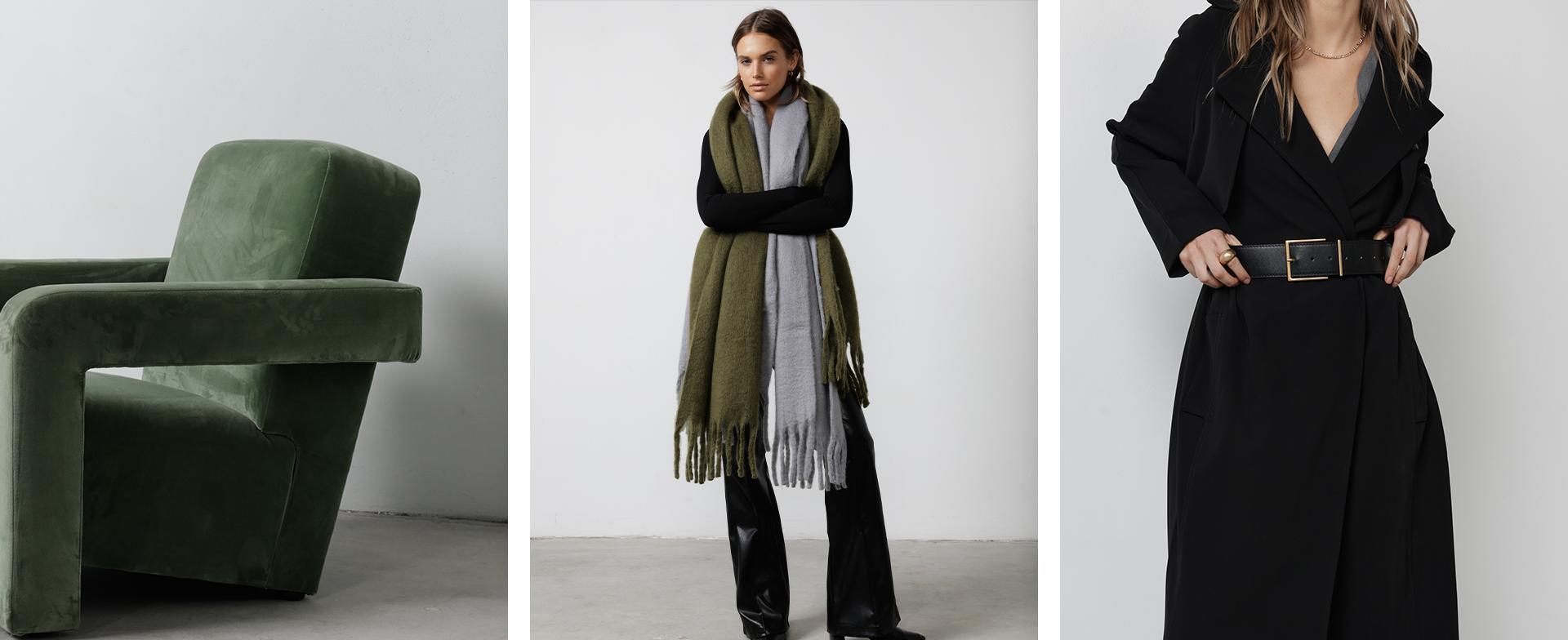 Capri Belt (Black)
$28.00
Zander Trench Coat (Black)
$64.00
Wilana Trench Coat (Cream)
$64.00
Alex Mini Skirt (Grey)
$40.00
Danika Long Sleeve Top (Black)
$28.00
Candice Long Sleeve Top (Black)
$21.00
Mona Longsleeve Top (White)
$28.00
Complicated Long Sleeve Top (Charcoal)
$28.00
Ashwood Blazer (Cream)
$71.00
Logan Jumper (Beige)
$35.00
Nico Bodysuit (Black)
$25.00
Zander Trench Coat (Mushroom)
$64.00